Tuesday, June 08, 2004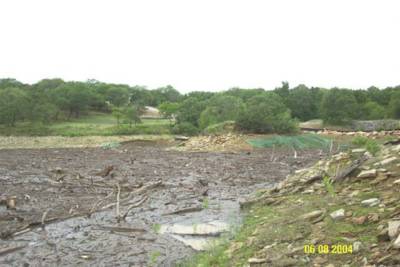 Lake of Logs

A picture is worth a thousand words. It's going to take a long time and a lot of work to clean up this cove. When the wind shifts some of this debris will float into other coves.
Lake Level to Keep Rising
This from Matt Thompson, who talked to the TRWD today, "According to the Water Board, there was enough water in the river yesterday (Monday) to bring the lake up to 831 by next Monday (assuming no new rain). So anyone with their walkway down should consider if they need to pull it up."
Links to this post
0 Comments: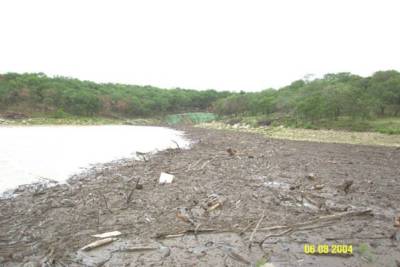 Grand? Harbor

Anyone who has ever spent time on this cove knows that this isn't the usual type of log jam seen here after a big rain. What will be the effect of changing the contours of the cove, carving deep trenches into the cove, and not taking proper precautions for erosion? When the wind shifts we can expect some of these logs to drift towards other coves.
Links to this post
0 Comments:
Grand Harbor Erosion

Notice that the grass cloth was put up in a hap-hazard fashion and very little effort was made towards halting the effects of erosion. Today the effects are clear to see.
Links to this post
0 Comments:
Links to this post
0 Comments: